Mad Marv's Notebook – December 3rd, 2022
Talking about the Top 5 podcasts in my Pocket Cast listening history. These are ranked by total listening time during 2022.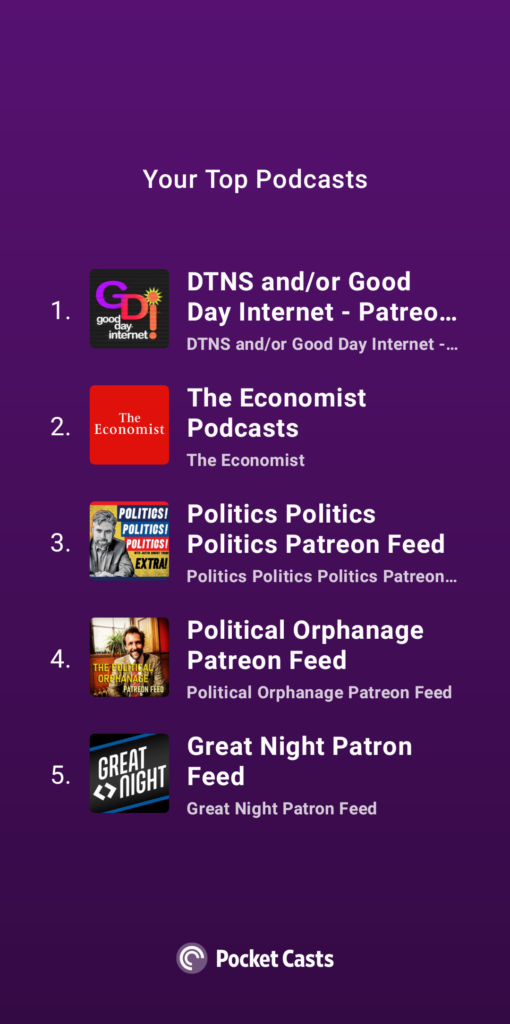 Podcast: Play in new window | Download
Subscribe: RSS
Explore posts in the same categories:
Podcast
Tags: dog days of advent, podcast
You can
comment below
, or
link to this permanent URL
from your own site.